A Brief Introduction to the Affiliated Hospital ( The First Clinical College / Liaoning Hospital of TCM )
Establishedin 1956, the First Affiliated Hospital of Liaoning University of Traditional Chinese Medicine ( The First Clinical College / Liaoning Hospital of TCM.) is a Large-scale hospital encompassing medical treatment, medical teaching and scientific research.
Ithas had a grade-A hospital and national TCM model hospital status since 1993, granted by the National Traditional Chinese Medicine Administrative Bureau. It is one of the best models of the Chinese health system, being appraised as the state standard setter for reliability in public treatment and service.
Thehospital occupies over 60,000m2 of ground space, with a total floor space of more 110,000m2, its fixed assets total ¥RMB 220 million and the total value of equipment ¥RMB 120 million.
Thehospital has invested in large-scale, advanced medical treatment equipment, such as: MRI scanner, CT scanner, Digital x-ray machine, 3D-UCG Philips ie33 unit; Advanced Heart Monitor; Automatic Biochemistry Examination Instrument, Extracorporeal Shockwave Lithotripsy Unit, etc. The outpatient department consists of 40 medical treatment sections divided into 20 major areas with their subdivisio- ns, 8 specialty TCM disease treatment techniques, national emergency TCM therapy center, and national children's pneumonia TCM therapy center, 2 state level special medical treatment sections, ( pediatrics, spleen / gastrointestinal department ), 19 provincial level TCM special medical treatment sections or TCM combined with western medicine, and 10 auxiliary medicine sections. In the in-patient department there are 1,338 beds in 22 separate wards including heart monitoring center, ICU, CCU and interventional therapy units. there are 13,496 hospitalized patients and over 583,584 out-patients annually in the hospital. The administrative office of student and clinical teaching has 15 teaching and research sections, among them TCM pediatrics is a state key subject ( SKS ). the department of TCM Internal medicine combined with western medicine is a provincial key subject ( PKS ), there are 2 authorized doctoral degree subjects ( TCM internal medicine and TCM Clinical Medicine combined with western medicine). There are 8 authorized master's degree subjects (all medical science clinical sections of TCM and TCM combined with western medicine) in the hospital.
Currentlythere are 2,479 students in the first clinical college (Orthopedics &Traumatology, TCM Cosmetology Specialties) among them, 39 doctoral stud- ents, 362 master's degree students, 1,934 undergraduate students, 130 students in continuing education and 14 foreign students. The clinical research institute has an SPF animal experiment laboratory, national Grade-3 virus laboratory, state clinical pharmacology research base and 10 clinical pharmacology research rooms or laboratories. There are 5 national key research subjects and 48 great research entries of national ministry or province.
Thepharmaceutical factory of the Hospital covers a usable floor space of 6,000m2, and houses equipment with a total value of more than ¥RMB 20,000. It can produce over 300 different kinds of drugs for clinical medical treatment and clinical research.
Thehospital as a whole consists of 4 departments: The first Clinical College, Department of orthopedics and traumatology, TCM Cosmetology Specialties and TCM Clinical Institute. The hospital uses the combined system approach in managing the hospital. The hospital has 1,829 staff, among which, 1,399 are specialists in various fields, 305 with senior professional titles, including 26 supervisors for doctoral students and 167 supervisors for master's students.
Inthe last ten years, the hospital has kept friendly cooperative contact with many hospitals, universities and academic organizations in more than 30 countries and regions (Taiwan, Hong Kong and Macau). More than 1,966 foreign students have also been trained here. The hospital has sent its experts overseas for academic exchanges, scientific research and opening of TCM clinics.
Now, the hospital, taking its scientific clinical research as its basic theme, is assigning itself the important task of lifting the quality of medical treatment by training to a very high level and developing into an international center for medical treatment, teaching, and TCM clinical research.
Welcome friends from all parts of the world to the hospital for visiting, technological cooperation, and academic exchange.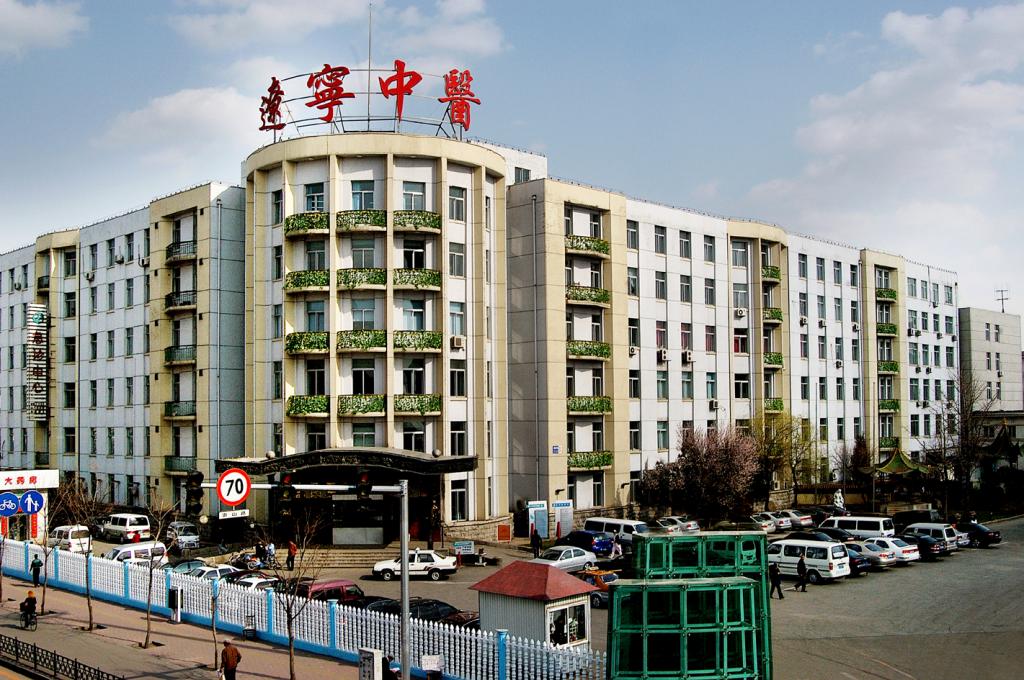 The department of out-patient Clinic
The department of in-patient Ward-1
The department of in-patient Ward-2